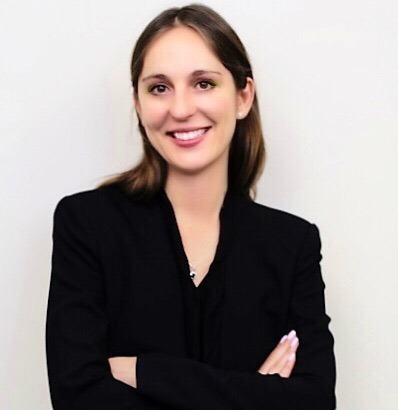 Hello and welcome to my profile page. My name is Juliya Talmacheva. I'm a realtor with Ongena Group, a real estate team with @properties, focused on residential real estate encompassing the neighborhoods in and around Chicago. As a seasoned consultant and marketer turned realtor, I employ my experience to quickly and efficiently close deals, as well as fiercely negotiate on behalf of my clients. I'm a skilled listener, negotiator, and communicator - direct, decisive and responsive.
When working with buyers, I take my time understanding my client's needs and circumstances, as well as leverage my broad developer and broker network for off-market properties and/or pocket listings, to help my clients find their dream home. Additionally, I leverage my extensive experience in new construction, and provide valuable insight and guidance to my clients undertaking build, renovation, or remodel projects.
When working with sellers, I combine my market expertise with real time analytics to develop pricing and marketing strategy, with a laser focus on obtaining top dollar in short market times. Additionally, I leverage my staging and rehab experience, and offer complimentary consultation and project management help, giving my clients an upper hand in Chicago's competitive market.
Whether you are looking to purchase a new home, sell your existing home, or find a great rental or investment property, I look forward to helping you make an informed decision and successful investment.
Give me a call today and let's start planning your next move!
Testimonials
"Spectacularly informed and personalized attention"
- M.K.
"Exceptional Broker I could not have had a better broker to find my dream house. I can be quite selective/very demanding and Juliya rose up to the challenge and EXCEEDED my expectations! She was tireless in our pursuits, fun to work with, and very hard working. I could always be sure that her research was top notch. She is open minded enough to really get the needs of her client and savvy enough to balance that out with her extensive knowledge of the Chicago market. She was a HUGE blessing and made what could have been a stressful process into an amazing fun adventure! You will not find a broker more dedicated to your needs and enjoyable to work with than Juliya. Truly exceptional!"
- Y.O.
"Juliya was great from start to finish. She was very responsive when I had any questions, and was extremely knowledgeable about the property, neighborhood and home buying process. She made it very easy to buy my home!"
- R.N.
"Juliya is the best real estate agent I ever met, and by far. She goes things done and always manages situations very well. I would highly recommend anyone looking for a reliable and professional agent."
- W.
"Juliya was amazing throughout the process. She dealt with issues beyond the scope of the listing and sale, including repairs, utilities, and third party advisors (accountants, lawyers) concerning the seller property being sold. She covered for me, an out-of-town seller, by arranging all services and support needed to market the property under a tight time frame. She should be considered by any buyer or seller looking for conscientious, responsible, resourceful, and enthusiastic broker representation."
- J.Z.