In 2010, Jim Ongena joined @properties.
In less than three years, Jim became one of the Top Producers of the Chicago Association of Realtors. The following year he created Ongena Group, setting out to achieve his next realtor milestone: joining the Top 1% of Chicagoland realtors.
One of Jim's passions is client education, even if that means presenting hard truths about real estate facts, be they from historical data, construction quality, current fads and trends, or the always discussed unknowns within the real estate industry. These topics are extremely important, prior to purchase, because they are the key points that will give one the ability to resell when that time arises.
Jim returned home to Chicago in 1998 and has planted permanent roots. He now lives with his growing family in the Southport Corridor neighborhood within Lakeview.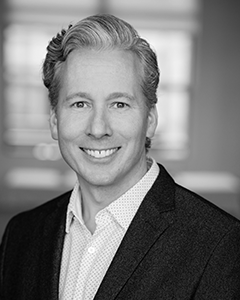 Established in 2000, @properties was built around a simple but elusive concept: provide brokers and clients with the highest level of service in the industry through cutting-edge sales and marketing programs and a culture that values innovation, relationships, and a strong local focus.
In less than ten years, @properties became the #1 brokerage firm in Chicago. Today, @properties is one of the top eleven residential brokers in the U.S. by sales volume and the second largest brokerage firm on Chicago's North Shore.
As a locally-owned company, @properties is deeply committed to supporting the communities and clients we serve. We are constantly evolving, but we remain focused on that one simple idea behind our founding.